The future of biofilm research is microscopic
Welcome to the Bioimaging and Analytical Core Labs
Top-quality imaging and analysis of intact biofilms for academia and industry at the heart of the Center for Biofilm Engineering at Montana State University.

You have questions.
We help provide answers.
Whether you work at a university, research center, or a company working with or against biofilms, you probably have complex engineering and microbiology questions.
We can help you identify:
Where do microorganisms reside?
Our imaging technology allows us to capture with ultimate precision the position, interactions, activity, and identification of microbes in real-time from intact samples.
How are microorganisms altering their environment?
With our broad range of analytical capabilities, we can determine how microbes are interacting and altering their environmental conditions.
What microorganisms are in your sample?
With our molecular and sequencing capabilities, we can identify what microorganisms are present in your sample, spanning bacteria, archaea, viruses, and fungi.
About the Core Facility Labs
As part of the Center for Biofilm Engineering, our Core Facility labs include an analytical instrument lab and microscope facilities.

The Bioimaging facilities are coordinated by the Microscopy Facilities Manager, who maintains the equipment and trains and assists research staff and students in capturing images of in situ biofilms via optical microscopy, fluorescent, and Raman confocal microscopy.

Analytical and
Molecular Core
At the Analytical Core Lab, users are trained to run their own samples and standards and analyze data.
The Molecular Core Lab includes advanced instrumentation for nucleic acid extraction and sequencing.

We provide one-on-one training, method development, proposal writing, troubleshooting and data analysis services to help you meet your biofilm-related analytical and imaging needs.
Our staff are highly trained and specialized experts with Ph.D.s in biofilm science. Our imaging, analytical and molecular core labs are equipped with state-of-the-art technologies and methods to provide you with the best results and images of your biofilm or other complex samples.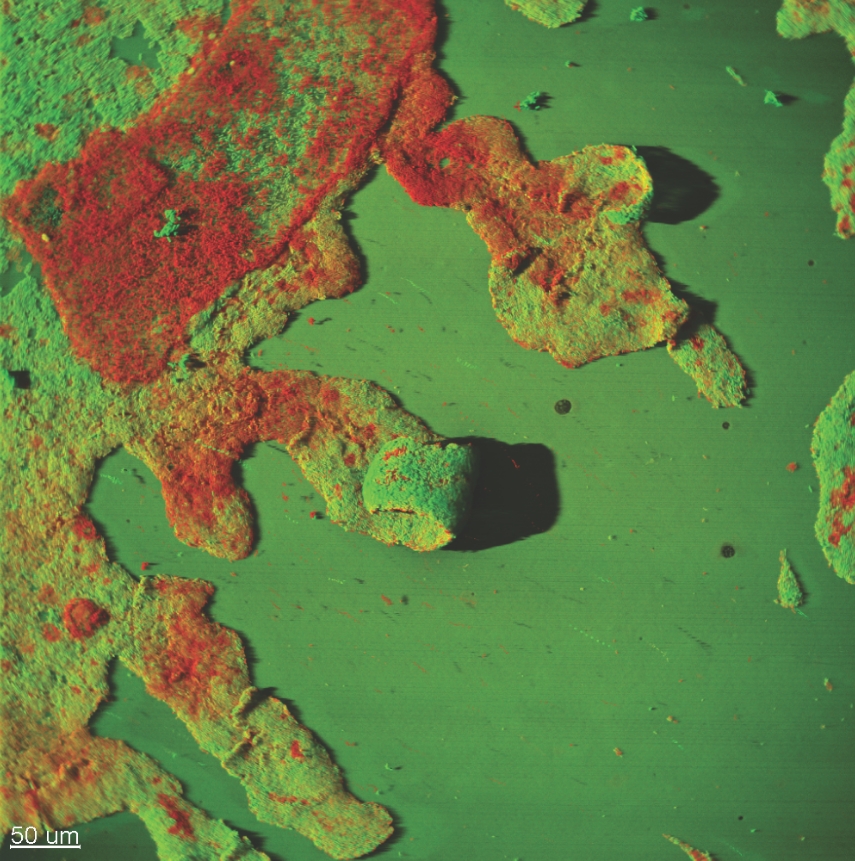 Bioimaging Core
Digital Light Sheet Microscopy
Confocal Microscopy
Raman spectroscopy
Optical Coherence Tomography
Fluid Imaging
Widefield imaging
Image Analysis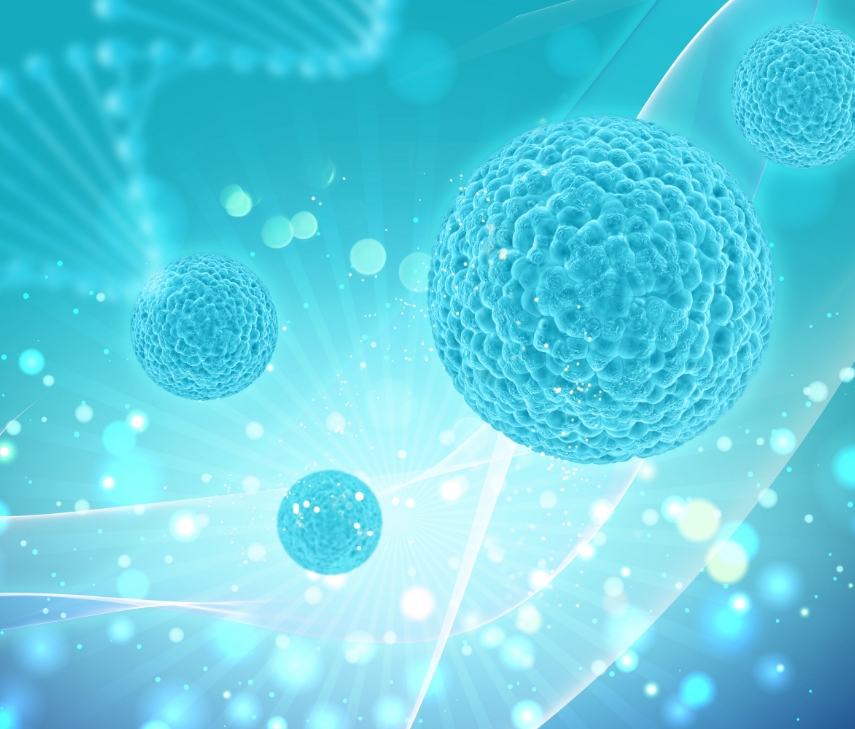 Analytical & Molecular Core
Chromatography
Spectrophotometry
Next generation high throughput
sequencing
We are an interdisciplinary research group at the Center for Biofilm Engineering at Montana State University.
We serve internal and external researchers and organizations across multiple industries from around the country and the globe.
We have a number of exciting collaborations and are invested in exploring new partnerships.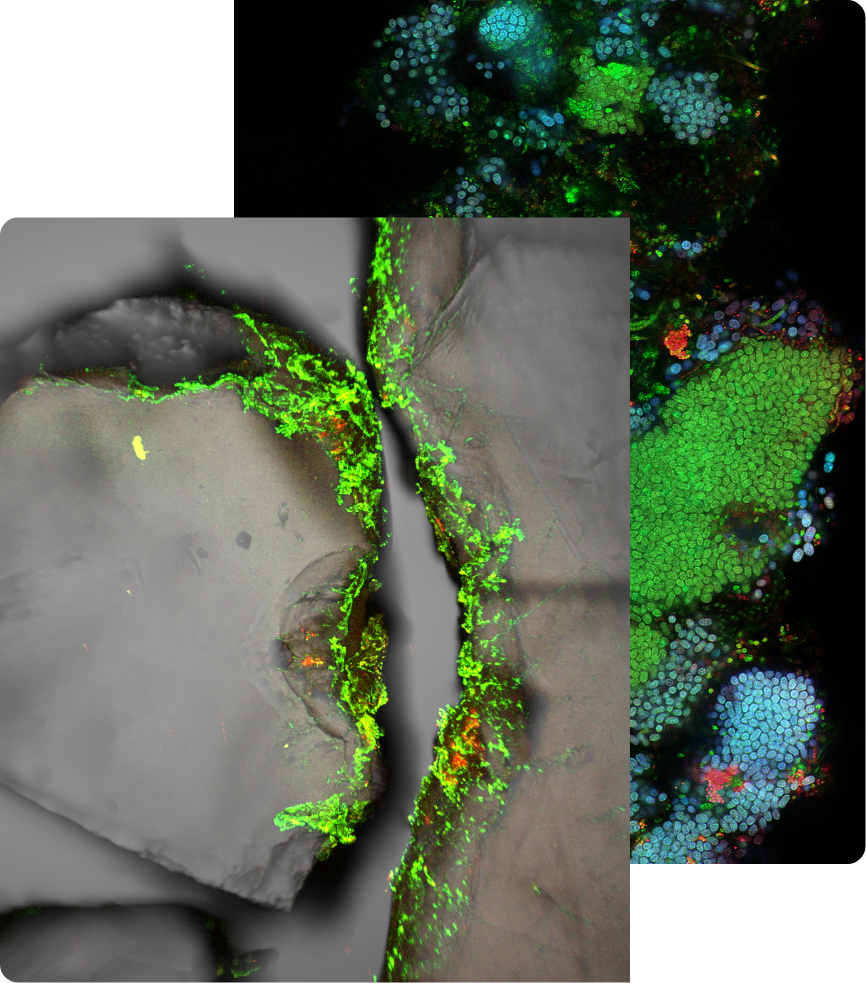 Why is imaging and analyzing
biofilms important?
Biofilms are notoriously difficult to control. They create costly - and deadly - medical and environmental problems.
Biofilm challenges cause thousands of deaths in the U.S. annually.
Biofilm challenges add $340 million to medical-treatment costs in the U.S. annually.
Biofilm challenges cause 296 amputations every day in the U.S.
Biofilm challenges create billions of dollars of damage to industrial systems in the U.S. per year.
Physically removing biofilms can be extremely difficult.
Antibiotics and topical agents are largely ineffective at controlling biofilms.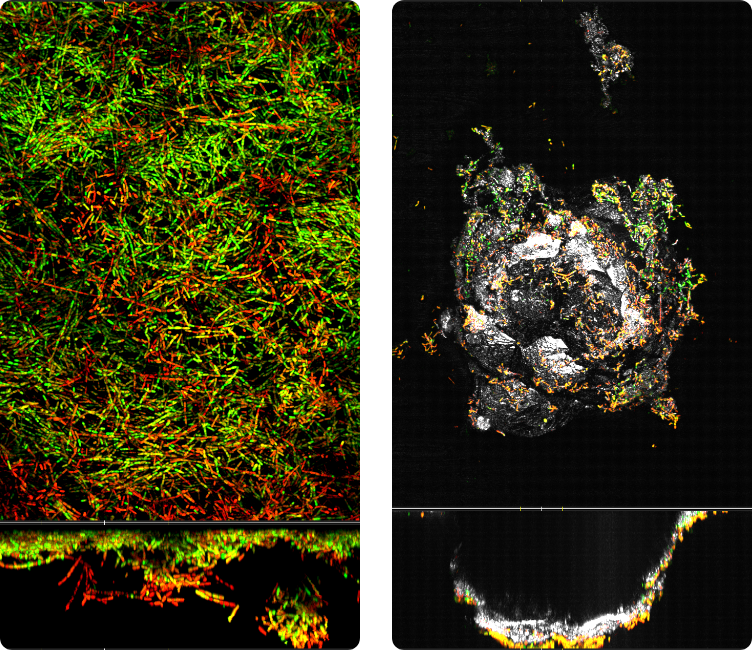 Imaging biofilms allows us to dive deeply into their structural composition and spatial organization. To evaluate:
Potential cell interactions.
Changes in response to treatment
Differentiate between reduction in viability and removal.

Whether you are here for research purposes or to serve your industry better, our core capabilities are available for you to understand your biofilms and other complex samples better.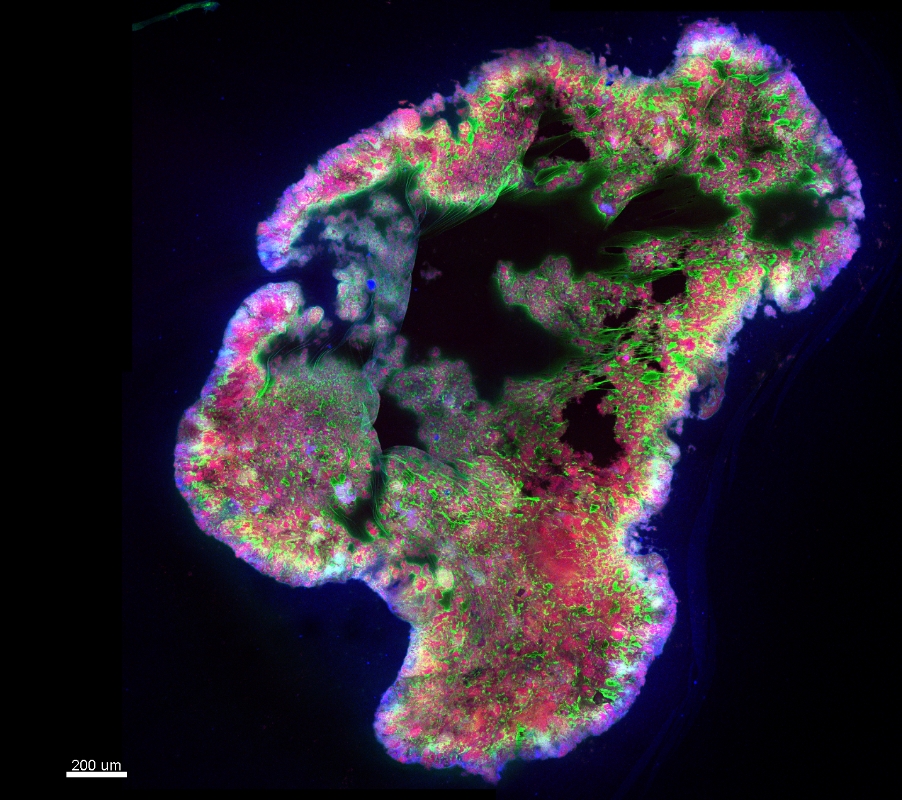 Academia
Graduate & undergraduate students
Faculty
Research staff
Whether you are part of the MSU community, affiliated with another institution, or an independent professional, we are here to serve your research needs.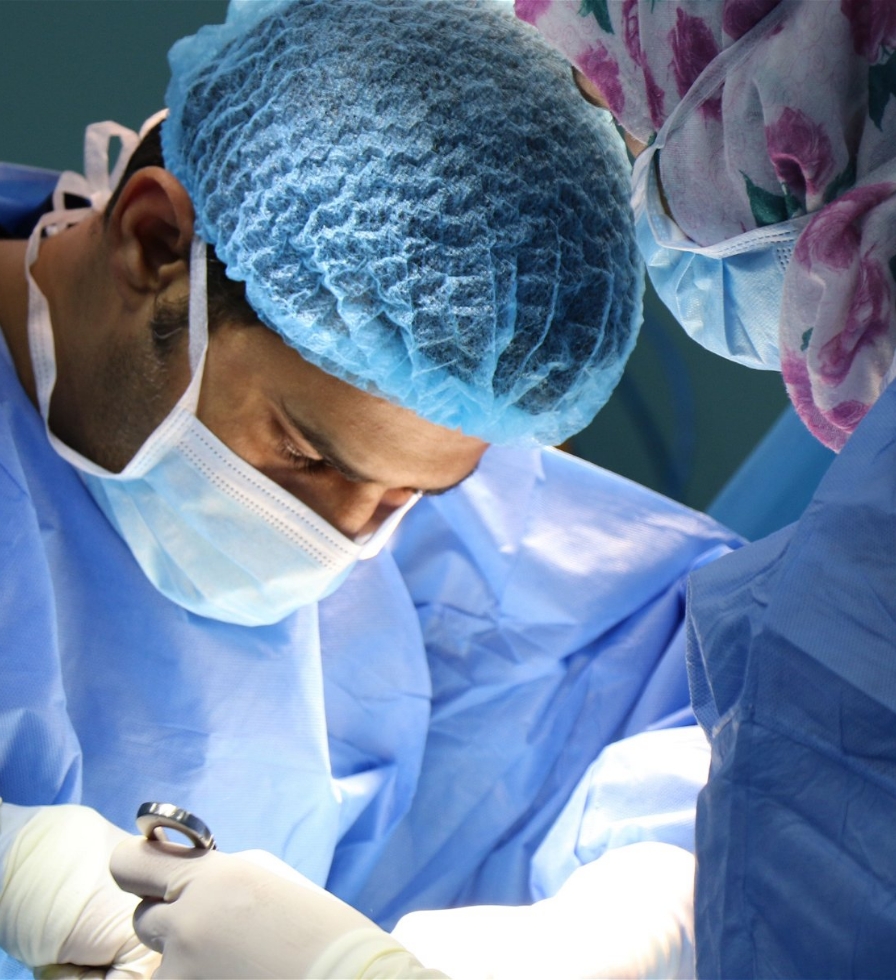 Industry
Biofouling
Food production and safety
Agriculture, wetlands & biocides
Healthcare & Medical device
manufacturing
Daily care products manufacturing
 Pharmaceuticals
Water distribution
Wastewater
Military
Energy, oil & gas, and mining
Sustainable building materials
Astrobiology and exobiology
Get in touch with our team and let us assess your biofilm imaging needs.
Contact
"*" indicates required fields